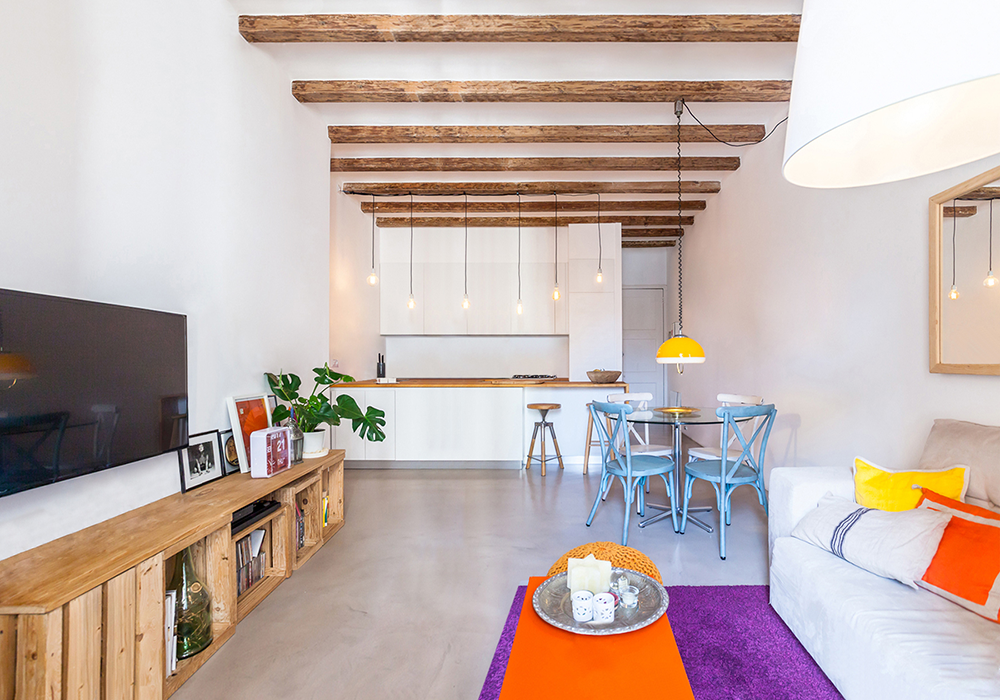 De Gregorio Henriksen Architects
Marco De Gregrio and Jan Henriksen architecture's studio
Has renovated another apartment in Barcelona for a young entrepreneur.
The purpose it was to renovated completely this 60 square meters flat, adding a new bathroom and create a second liveable bedroom, as well re-thinking the space through an architectural design that uses a contemporary language.
Situated in a charming location of the Eixample, originally dark and gloomy flat as been damaged through the years by layers of inadequate and nonfunctional repairing, as well structural issues.
The flat has been stripped down completely until they found a good 3.2-meter ceiling height and wooden ceiling beams that has been accurately restored so they becames the original features of the flat.
The space has been transformed and reconfigurated to accomodate 2 bedrooms, 2 bathroom and an open-space kitchen and living room.
Main purpose of this renovation was to bring more than evrything else natural light in to create a cozy and warm feeling to host friends and family.