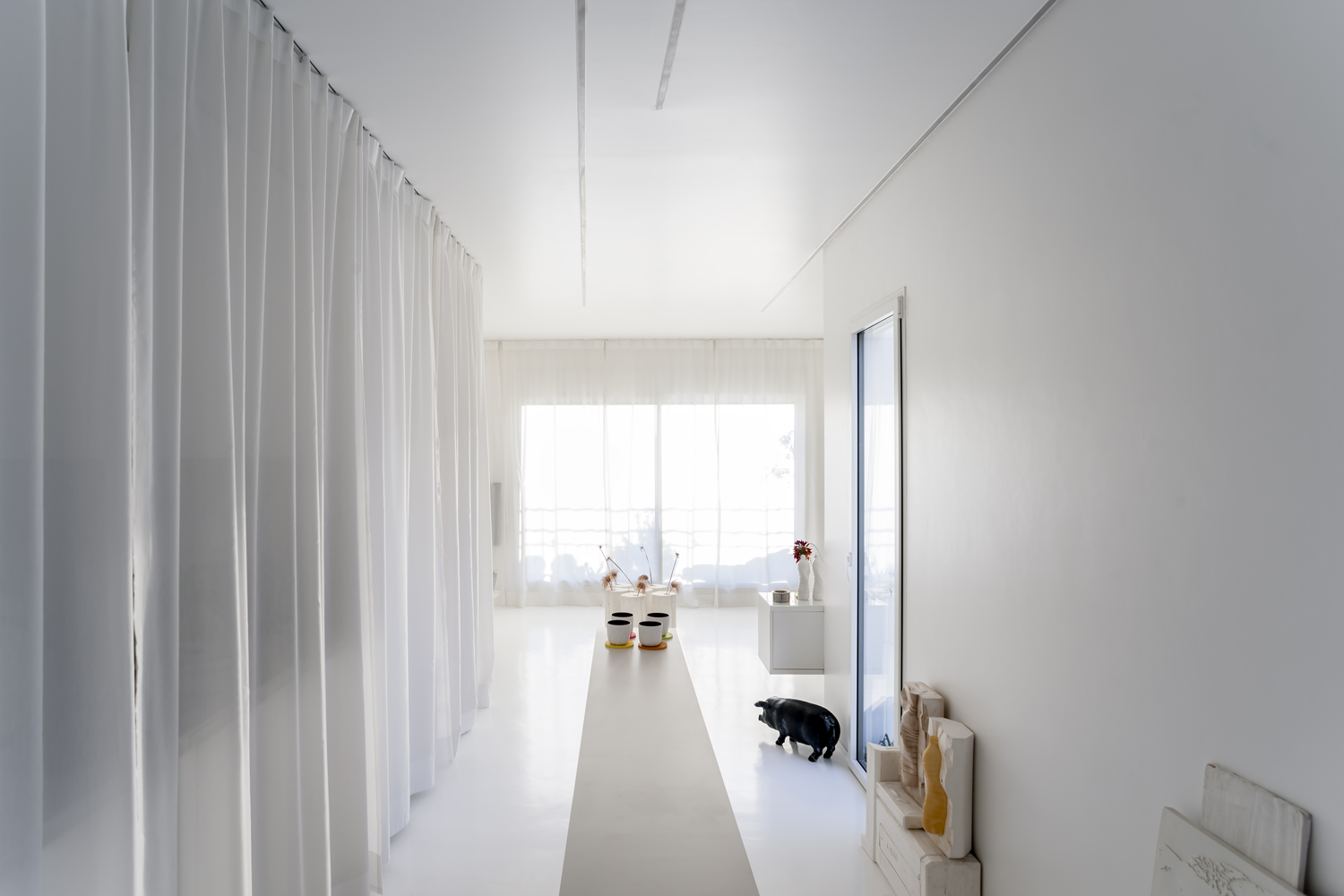 Marco De Gregorio / Jan Henriksen
Apartment #9010
Pure White
This atico with private terrace is situated in Barcelona just outside the perimeter of the old city center, in the 19 century part of the city called eixample and is placed in a modern construction added in an existing historical building .
Originally the flat was divided up into smaller rooms- 3 bedrooms, kitchen, bathroom a storage room and a dining- living room, all connected by a long narrow corridor.
"Functionally we want to create a diaphanous space so you can overlook the entire flat in an almost one glimpse and conceptually we have been driven by one idea: Ral#9010 pure white".
The concept was carried on until the end, were everything was obsessively chosen following the ral#9010 palettes and smooth shiny textures.
All existing internal walls where taken down and few windows were enlarged vertically into french doors to obtain maximum daylight in the flat. The space is designed into 3 open areas, a kitchen, dining and living room, a studio, guest room when needed and a master bedroom.
An additional feature is the pivotal wall door that can divide up the studio room into a guest room and separate working space.
Wide floor-to-ceiling doors and mirrors are strategically placed to enhance the fluidity of the space and build-in cabinets are placed to emphasize this effect. Iron shelf systems under the ceiling in the studio, containing the books collection enhance the horizontal strength.
The cabinets working as a feature also allow giving space for displaying of paintings, art objects and magazines.
The main lighting of the flat is conceived as straight dynamic lines cutting the white box volume, inbuilt in the ceilings and walls, the light under the furniture create a softer atmosphere.
…"I think white is the most wonderful color of all, because within it one can find every color of the rainbow"…
Richard Meier