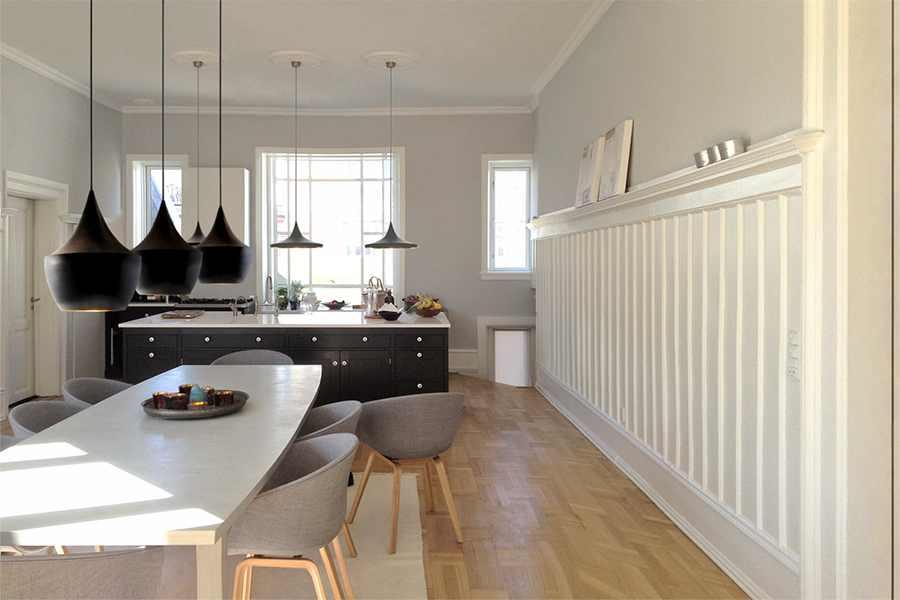 De Gregorio Henriksen Architects
Architecture / Interior Design / Building Recovery and Renewal
This classical villa in the charming Hellerup district of Copenhagen has become the home of a Danish family of 4.
The design concept takes its beginning in the structure and textures of the original features of house and in the needs of its family- it pays tribute to the typical and representative Danish building tradition.
Two major interventions were made in the layout of the house – a kitchen was added into the dining room and a new master bathroom was added into the living room giving direct entrance from the new master bedroom suite in the ground floor of the house. The north facing living room serves now as a library and television room and the adjoining south facing winter garden is today the main sitting room with a direct access to the garden.
The original wooden floors and the lavish white unique wooden features were restored and all rooms were framed in warm-grey tones – all these elements become the sound foundation of this villa absorbed in its harmonious garden…
By adding new features and details in the special designed furniture contributing to the lifestyle of the family.